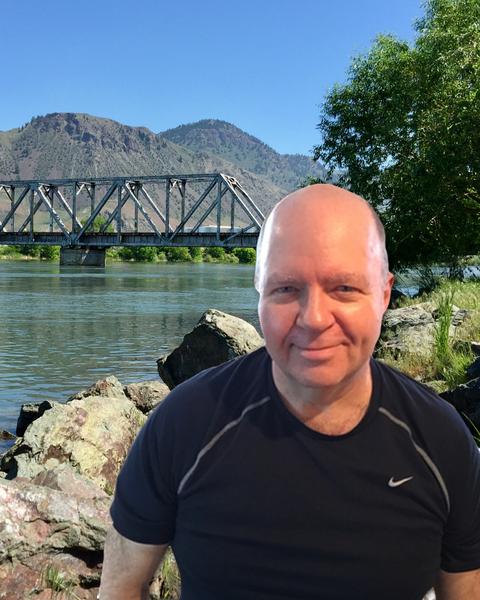 ROYAL LEPAGE WESTWIN RLTY.
800 Seymour St.
Kamloops
V2C 2H5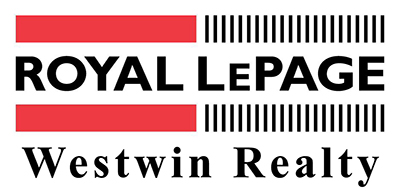 Find Kamloops Real Estate
Search for Real Estate in and around Kamloops
Residential
Any
Single Family
Half Duplex
Townhouse
Condo/Apartment
Full Duplex
Triplex
Fourplex
Mobile
Modular
Lots/Acreage
Farm
Recreational
Commercial
Any
Building Only
Building & Land
Business & Leasehold
Business & Property
Business Only
Land Only
Multi-Family
Industrial
Min Price
Any Price
$25,000
$50,000
$75,000
$100,000
$125,000
$150,000
$175,000
$200,000
$250,000
$300,000
$350,000
$400,000
$450,000
$500,000
$550,000
$600,000
$650,000
$700,000
$750,000
$800,000
$850,000
$900,000
$950,000
$1,000,000
$1,250,000
$1,500,000
$1,750,000
$2,000,000
$2,500,000
$3,000,000
$4,000,000
$5,000,000
$6,000,000
Max Price
Any Price
$25,000
$50,000
$75,000
$100,000
$125,000
$150,000
$175,000
$200,000
$250,000
$300,000
$350,000
$400,000
$450,000
$500,000
$550,000
$600,000
$650,000
$700,000
$750,000
$800,000
$850,000
$900,000
$950,000
$1,000,000
$1,250,000
$1,500,000
$1,750,000
$2,000,000
$2,500,000
$3,000,000
$4,000,000
$5,000,000
$6,000,000
Min
Any
200 Sqft
300 Sqft
400 Sqft
500 Sqft
600 Sqft
700 Sqft
800 Sqft
900 Sqft
1,000 Sqft
1,100 Sqft
1,200 Sqft
1,300 Sqft
1,400 Sqft
1,500 Sqft
1,600 Sqft
1,700 Sqft
1,800 Sqft
1,900 Sqft
2,000 Sqft
2,500 Sqft
3,000 Sqft
3,500 Sqft
4,000 Sqft
4,500 Sqft
5,000 Sqft
6,000 Sqft
Max
200 Sqft
300 Sqft
400 Sqft
500 Sqft
600 Sqft
700 Sqft
800 Sqft
900 Sqft
1,000 Sqft
1,100 Sqft
1,200 Sqft
1,300 Sqft
1,400 Sqft
1,500 Sqft
1,600 Sqft
1,700 Sqft
1,800 Sqft
1,900 Sqft
2,000 Sqft
2,500 Sqft
3,000 Sqft
3,500 Sqft
4,000 Sqft
4,500 Sqft
5,000 Sqft
6,000 Sqft
BUYING A HOME IN KAMLOOPS
GOOD ADVICE FOR FIRST TIME HOME BUYERS AND ESTABLISHED HOME OWNERS IN KAMLOOPS
NEW REAL ESTATE LAWS NOW IN EFFECT AS OF JUNE 15, 2018
YOU MUST MEET AND SIGN THE NEW AGENCY DISCLOSURE FORMS BEFORE STARTING TO WORK WITH A REALTOR... BY LAW, WHETHER YOU ARE BUYING OR SELLING A HOME, REALTORS MUST EXPLAIN THE NEW FORMS TO YOU. YOU WILL BE ASKED TO SIGN THE FORMS, AND CHECK OFF THAT YOU UNDERSTAND THE FORMS. A COPY OF THESE SIGNED FORMS WILL BE SENT TO YOU AND ALSO FILED AT EACH REALTOR'S BROKERAGE FOR AUDITING BY THE BC REAL ESTATE COUNCIL'S AUDITING OFFICERS.
An update on mortgage 'things'...
New tougher lending restrictions come into place January of 2018. The federal government has tightened lending restrictions. A lender will now have to "stress test" your payment ability as if the rates are 2% higher than the current posted rates. You must get into your bank or broker to see how these new rules will effect what price range you can purchase in. Even if you've been in your house for several years... get into a broker. If you don't have a mortgage broker, I can help you by referring you to several mortgage brokers I work with. If you are thinking about using a Bank for obtaining your mortgage that's fine, but I would also recommend that you also try a mortgage broker.

Whether you are already a homeowner who is thinking of moving up-market to a larger Kamloops home or townhouse, a senior who wants to downsize to a "smaller" Kamloops lifestyle or a first time buyer looking for their first Kamloops apartment, townhouse, half duplex or home with a suite... before you start to get out with me to look at the homes in Kamloops, you must find out whether you are financially prepared to purchase a home.

You should not even start to look for homes until you have been qualified by a mortgage broker or bank. Once you are qualified you know how much you can safely afford to borrow, and I can set your search criteria within a comfortable price range for you. You wont be wasting your time, the home seller's time and my time, if you get qualified first.
Once you are qualified, finding your perfect home is easier than ever before using new technolgy tools like the Kamloops PCS system and the new consumer app Xposure. I recommend you sign up as a member on my website www.kamloopshomes.com and do your own customized searching. I never bother people who sign up on my website... it goes against my web ethics.

I will try to make the process of purchasing a home easier, more enjoyable, less time-consuming, and less expensive than if you undertook this challenge on your own. I will help you prepare so that sellers perceive you as a preferred buyer, help you locate and assess properties for sale that match your specifications, and help you through the myriad of details attending the actual purchase.
I am familiar with the current homes on the market, and I know neighborhood values well, so I can help you determine which properties are fairly-priced and in good condition before you start your search.
YOUR FIRST STEP:

LOAN PRE-QUALIFICATION
Your first step in the purchasing process is to get pre-qualified with a mortgage broker. This can be done over the phone or even online in a matter of minutes, but I always recommend going in to meet a broker in person. A good personality match and the ability to communicate with your broker is important. Your broker is working with you and for you. Get to know your broker... and he can get to know you. I find it works much better if you've been in to visit a broker in-person. If you don't have a broker, call me and I will refer you to a mortgage professional. One fellow that consistently gets high praise from my clients is Brian Delany. Try this link to Brian Delany of Dominion Lending. As I've written above, it's not as easy to get a mortgage or the amount you used to be able to borrow. If you're mortgage free right now.... congratulations. Unless you're going to move up market the above will not likely apply to you.
YOUR NEXT STEP:
Your next step to buying a home is to first ask yourself why you want to buy a home: to stop paying rent? To start building equity? To have a place of your own? To raise a family? To entertain business associates? To move up to a bigger house? Next, list what kind of home you'd like and where you would like to be. Be specific. Separate the "must haves" from the "want to haves."
NEIGHBOURHOODS...
Kamloops has lots of neighbourhoods. Aberdeen, Brocklehurst and Sahali are popular areas.. they are usually at the top of the sales (by total numbers), but it should not make you rule out other areas like Barnhartvale, Dallas, Juniper Ridge. All neighbourhoods have there strong points. People that live in Westsyde are for the most part die-hard Westsyders! They love their area. South Kamloops and the downtown area homes are very, very popular with easy acces to the healt care facilites and the business corridors of Kamloops. I've helped people buy homes in all neighbourhoods.

WHAT IF YOU ARE NEW TO KAMLOOPS AND DON'T KNOW THE NEIGHBOURHOODS AND AREAS?
If you are new to Kamloops and don't know the areas, it's sometimes tough to know where the homes you are looking at on the internet are located. To help you I've got some images of Kamloops that I captured off of Google Earth. Using my pencil on my tablet I've market up the maps with the boundaries of almost all the neighbourhoods that you'll really find helpful. If you would access to my all my maps of Kamloops showing the boundaries of the neighbourhoods use this link.
Think of yourself as zeroing in on a target, going from the general to the specific. Consider area (city, suburban neighborhood, country); community (north, south, east, or west side); neighborhood (older and settled or sparkling new; a particular school zone; recreational facilities; and other community services such as transportation, day care, library, stores, entertainment). Ask yourself how many minutes you are willing to commute to work.
Think about home styles. How much space do you need? Does your situation require a one-level home, or are stairs acceptable? Consider size and kind of property. Do you want a newer home, or maybe an older one to fix up? Someday you or your heirs will want to sell. Consider how long you expect to live in this particular home.
AREA AND HOUSE CAUTION FLAGS
Lots of areas in Kamloops have issues to consider... some areas have concentrations of volcanic fly ash and alkali soils that create leeching problems on concrete floors, other's are built in an area where there might be underground water issues, several areas of Kamloops (where you would least expect it), are in flood plane zones. Some areas may not have storm sewers. Some homes built in the '70 were built with aluminum wiring which can now cause some ssues with obtaining house insurance. While on the home insurance topic another flag is galvanized pipe, inground oil tanks, and vermiculite or zonolite attic insulation. There are work around to most of these issues.
I WILL FIND THE RIGHT HOMES FOR YOU

Once you've been pre-qualified and know what price range you want to stay in, I can help you determine which Kamloops properties fit your needs by using all the tools of the trade... including PCS, Xposure the MLS system.
During your purchase process, my service to you will continue. Over the past 20+ years, I have established a strong network of contacts and resources we can draw on if required. These include REALTORS, Appraisers, Mortgage Brokers, Lawyers, Insurance Agents, Tradespeople and Property Inspectors.

I have the best possible resources and communication systems available today to help you locate the homes on the market that match your specifications. Feel free to sign up and begin saving your dream home searches here at my main website. Once you join or sign up, you can set your searches to send you any new listings which match your searches. Don't worry, I won't be bothering you if ou sign up on the website. It goes against my web ethics. Except for the server sending you automated notices of new listings, I'll only be in contact if you email or text me.

I WILL HELP YOU EVERY STEP OF THE WAY


My job will be to show you as many homes in Kamloops as possible, so you 'learn' the market and once you find a home you want to buy, my job continues... at this point, I'll write you a legal agreement or offer and negotiate the offer to get you the best price and terms possible. The offer will ensure you have an adequate time frame to do your due diligence in 'checking' that the home meets all your criteria including a professional inspection, examining the title, securing your financing and more. To learn more about my services click here.
If you would like to arrange a meeting to discuss how I would market your home, what my fee structure (flexible) would be, and an update on what's happening in your area (live update in your home) use THIS LINK to leave me your details.
NEW REAL ESTATE LAWS NOW IN EFFECT AS OF JUNE 15, 2018
YOU MUST MEET AND SIGN THE NEW AGENCY DISCLOSURE FORMS BEFORE STARTING TO WORK WITH A REALTOR... BY LAW, WHETHER YOU ARE BUYING OR SELLING A HOME, REALTORS MUST EXPLAIN THE NEW FORMS TO YOU. YOU WILL BE ASKED TO SIGN THE FORMS, AND CHECK OFF THAT YOU UNDERSTAND THE FORMS. A COPY OF THESE SIGNED FORMS WILL BE SENT TO YOU AND ALSO FILED AT EACH REALTOR'S BROKERAGE FOR AUDITING BY THE BC REAL ESTATE COUNCIL'S AUDITING OFFICERS.
THE TOOLS I USE...
THE MULTPLE LISTING SERVICE
As REALTORs we have an amazing arsenal of marketing tools from 3D Tours, Streaming Video Tours, 360 Panramas, interactive floorplans, augmented reality and many more.... BUT... at the heart of any REALTORs toolbox is the MLS system that they work with.
In Kamloops, we're fortunate to have an amazing MLS system known as Interface plus a huge assortment of other MLS centred products. The Kamloops MLS system of course provides the centralized database which holds every listing in the Kamloops and District Real Estate Association (KADREA).
Kamloops MLS listings now support the new national standard from the Canadian Real Estate Association (CREA) known as Reciprocity. Why is Reciprocity of listings important to you? It means that when you list with a REALTOR, your listing is not just going to be on their website and the local MLS... your listing is shared on almost every Kamloops REALTOR's website, almost every national Franchise system like Royal LePage, RE/MAX, Century 21 etc. The Kamloops MLS system then shares it's listings with CREA's website www.realtor.ca. Realtor.ca is one of largest industry owned mls database systeims in the world. Your Kamloops' MLS listing once it gets to realtor.ca is then shared through third party independent organizations on their websites.

The Kamloops MLS system now supports a huge variety of industry and consumer apps to give REALTORs and consumers the power to share listing across a multitude of social media platforms... at the heart of the Kamloops MLS system despite all of the technology is KADREA's REALTOR members. When you list with a Kamloops REALTOR you are getting the dedicated effort of over 300 Realtors sharing your listing and trying to help you sell your listing!
Use this link to view a MATTERPORT PRO2 3D IMAGE TOUR
The latest tool in the marketing of homes has got to be Matterport! I just purchased one of these units at the staggering landed cost of just under $10,000 CDN! This newest model is capable of 4K 360 degree data capture using the latest in depth sensing laser camera technology. The Matterport 3D camera, is used to capture 3D and 2D images of an interior space. The camera rotates on a tripod that the user places around a room to capture every aspect of the space. Matterport's proprietary technology then stitches together the data to create one complete 3D mesh with images overlaid onto all surfaces. These models are then ready for users to walk through the interior, view as a doll-house, or see a floorplan through Matterport's immersive online interface. The models also include complete linear and area measurement data. The resulting model can be viewed, modified, annotated, and shared using any computer or mobile device. The system also creates accurate floorplans that home buyers can rely on. Not every home is suitable for a Matterport 3D scan.
/
/
Use this link and then the "Videos" tab for samples of
WALKING VIDEO with AERIAL VIDEO TOUR and a Matterport Tour
Digitour Productions shoots, edits and produces walking video tours and also handles the professional photography for my listings in Kamloops. When Drone aerial work is required and a property can qualify under Canada's Department of Transport (DOT) regulations, a local comapny run by Andrew Challenger known as SuperFly looks after capturing the footage for Digitour's editior. The video and aerial shots are combined into one seamless video which can be thought of as a TV commercial for your home... only instead of appearing on TV, it appears on the internet 24/7/365 days a year on every platform and websites that I support! The pro series lens on the high end Olympus camera can shoot extremely wide shoots to capture amazing crystal clear video. All video is encoded at a high level to provide a pleasing streaming experience. Digitour's walking video tours combined with aerial drone photography are amazing marketing tools.
XPOSURE - THE FUTURE OF APP DRIVEN MOBILE REAL ESTATE FOR CONSUMERS AND REALTORS
Xposure is the newest software to be introduced to MLS systems across British Columbia. Xposure has been designed to fill the consumer demand for digital content. In conjunction with the Kamloops Real Esatate Association's existing MLS® software, the Xposure Public Side creates a Consumer Facing interactive listing portal for every listing on the Kamloops MLS. This new system is revolutionizing the way homes are marketed. The Xposure company is based in British Columbia. The system features photos at twice the reslolution as realtor.ca. There is an amazing full screen mode which easily allows a home buyer to swipe through photos on destop, notebook or mobile computers. The platform also supports the amazing matterport 3D tours, interactive floor plans, mapping, demographics of neighbourhoods and more. It's all map driven technology. The beautiful design of the sytem provides huge easy to use buttons for home buyers to enter all of the different Xposure display modes.
SOCIAL MEDIA TOOLS
Social media has become an amazing tool in the real estate industry. I support several platforms and the industry tools I use (matterport, pcs, Xposure, MLS) also support the major social media platforms. As well as sharing listings through my friends and realtor network, Facebook also has a unique advertising platform which I use on almost every listing to 'boost' the listing into a specific demographic and geographic region. Simply put I can target market your home directly to a specific type of buyer in almost any location in the world. Ask me about this at our meeting.
INTERACTIVE FLOORPLANS
Interactive floorplans are another tool that I now use in many of my Kamloops listings I take. I use the Matterport camera (as mentioned above) to capture the floorplan of each level of the home and once I have the source image, I then use third party software to place photos (shown above by the arrows) that allow a user to see the view of the room from each location. I can also add video snippets of any feature on the floorplan (an example might be a 10 second video clip of a high end commercial range). The measurements on my floorplans are extremely accurate as they are meausured by the depth sensing laser camera contained within the matterport camera. In fact I tested a room in my own home comparing the matterport to a $200 bosch laser handheld unit and there was 1/16" difference and when I put my good old trusty tape measure across the same span near as I could tell, the matterport won!
SHOWINGTIME APPOINTMENT SCHEDULING SOFTWARE
ShowingTime is the new appointment scheduling software that KADREA REALTORS® are now using to coordinate showing appointments and feedback with clients selling homes or buyers that they are working with. ShowingTime offers instantaneous showing requests. If you are entered as a home seller appointments will be sent to both your REALTOR® and you. You may accept, reject or modify the appointment request, all from your smartphone, no matter where you are. REALTORS® can block out the days and times that you don't want showings (due to work, or school schedules). In addition each REALTOR® can use additional comments to help describe the property that REALTORS® are touring through. Feedback from REALTORS® that show your property are also sent out and are normally responded to within 24 hours.
PRIVATE CLIENT SERVICES FOR HOME BUYERS
PCS has got to be one of the most advanced consumer driven tools in the industry. When I last checked how many home buyers were on the KAMLOOPS PCS system searching for homes there were over 20,000 registered users. What is PCS? It's a tool that REALTORS provide to their clients to help them access homes within seconds of them coming onto the market. With my clients I set up any number of searches which set out the type of homes they might want to purchase. So I put in the price range, the square footage, lot size, age, areas, number of bedrooms and bathrooms required etc. This criteria that I develop is then saved into the MLS system. From Monday to Friday whenever a new listing is entered by the staff at our real estate association, the MLS system scans which PCS searches matche the new listing... within milliseconds the new listing is sent out to all the matching buyers. It's sent as an email with a one click link to take them to their own private website with all of the listings that match what hey are looking for. There are easy to use tools on each home buyer's PCS website which allows them to organize and sort the listings into their favourites. As their REALTOR, I can then easily view the home buyer's 'favourites' and use yet another tool to schedule appointments.
While there are lots of third party websites that claim to have this instant access to new listings... at present these sites don't. PCS is the only system that can do 'instantaneous updating' because PCS is a part of the Kamloops MLS system... it is integrated right into the software code.
!Home.view_full_search_screen!